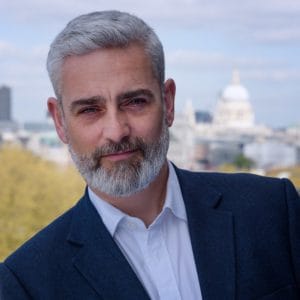 Martin Prendergast
Director of Development and Public Affairs, Royal Academy of Dramatic Art (RADA)
Communications is the part of the National Theatre that is responsible for what we say about ourselves to the outside world and our colleagues.
With my team my role is to make individual departments and the National Theatre look good. We work closely with colleagues right across the building to create the stories and messages that we want to share with groups that are important to us. These groups include our audiences, Government departments, the media, the theatre sector, and our workforce.
It is a fascinating, challenging and very varied job. A working day can range from meeting the Prime Minister or famous actors, to liaising with the police because a vehicle has been abandoned behind the NT.
I have worked at the National Theatre since October 2007. I have been Director of Communications since April 2015, and before that I was Deputy Director of Development and Head of Corporate Affairs.
Before joining the NT I worked at Guardian News and Media for ten years, and before that at Dewynters, the arts advertising agency. My first job in London was working on the Births, Marriages and Deaths announcements in The Times.
I studied English and Theatre at Warwick University and I am a committed but amateur pianist. I give regular charity cabaret concerts which have taken place most recently at Wilton's Music Hall. I am also a committed campaigner for LGBT equality.
I live in Camberwell, South East London, with my husband, Mark.