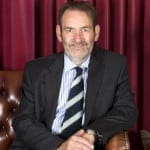 Professor Sir Ian Diamond
Chair, Plan International & Former Vice Chancellor of the University of Aberdeen
Professor Sir Ian Diamond is Principal and Vice-Chancellor of the University of Aberdeen, an appointment he has held since 1 April 2010. He was previously Chief Executive of the Economic and Social Research Council. He was also Chair of the Research Councils UK Executive Group (2004-2009) the umbrella body that represents all seven UK Research Councils. Before joining the ESRC, Sir Ian was Deputy Vice-Chancellor at the University of Southampton, where he had been for most of his career.
In his research career, Sir Ian's work crossed many disciplinary boundaries, most notably working in the area of population but also in health, both in the developed and less developed world, in environmental noise and with local authorities. His research has involved collaboration with many government departments including the Office for National Statistics, the Department for International Development, the Department of Transport and the Department for Work and Pensions.
Sir Ian is Chair of the Lloyds TSB Foundation for England and Wales and a trustee of the World Wildlife Fund UK and the Iona Cathedral Trust. He is Chairman of the Universities UK Research Policy Network Committee, Chair of the Universities UK Group on Efficiency, and a member of the Scottish Science Advisory Council, the Council of CBI Scotland and the British Council Scotland Advisory Committee. Sir Ian was elected to the UK Academy of Social Sciences in 1999, is a Fellow of the British Academy (2005), a Fellow of the Royal Society of Edinburgh (2009) and holds honorary degrees from the universities of Cardiff and Glasgow. Sir Ian was Knighted in the New Year's Honours 2013.