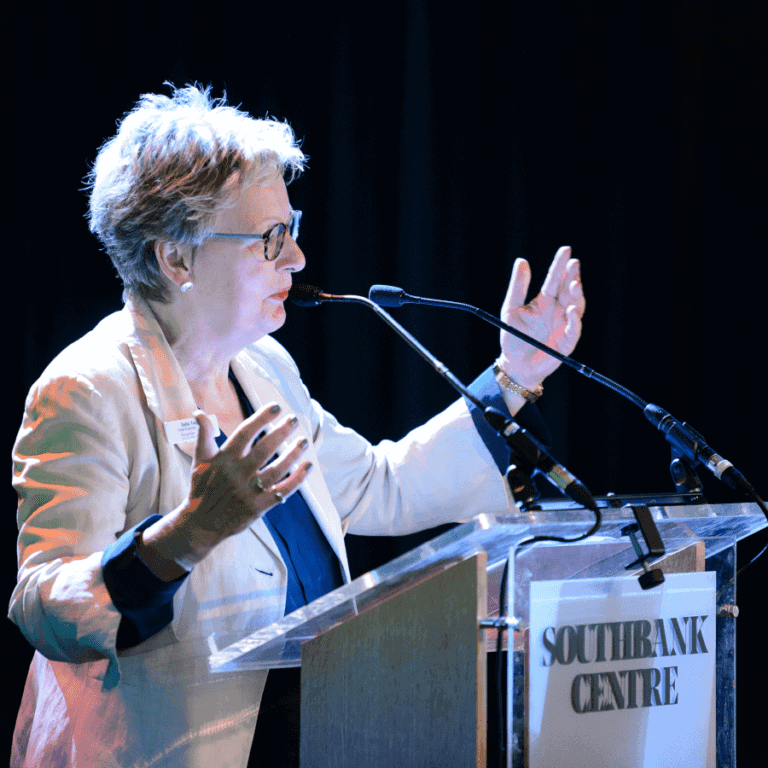 Sally Taylor
CEO, Koestler Arts
Sally is Chief Executive of Koestler Arts , the UK's oldest and most respected prison arts charity, supporting prisoners and others in secure settings to develop their art, through an annual awards and exhibitions. Prior to that she ran a company and was Special Adviser to Sir Michael Bichard, Rector of the University of the Arts London, both working on partnerships for Universities with key arts organisations.
Sally's previous roles include General Manager with Pimlico Opera, the award winning company renowned for its prison work. She produced both West Side Story and Guys and Dolls in HMP Wandsworth, filmed by the BBC as the documentary 'Guys, Dolls and D Wing' . Other roles include the London Director of Arts & Business, Senior Touring Officer for Arts Council England , working for Sponsorship Consultants and advertising agency J. Walter Thompson, as well as running her own company.
A Fellow of the RSA,( Royal Society of Arts) she is a Trustee of both Streetwise Opera, which works with homeless participants, and the London Sinfonietta.
Koestler Arts has a vital role to play supporting rehabilitation in prisons, which are under severe strain at present, and Sally is happy to talk about current issues around the Criminal Justice system and those who come into contact with it, and discuss more broadly how we should deal with people who have broken the law.