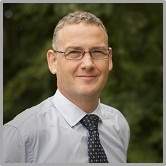 Stephen Isherwood
Joint CEO, Institute of Student Employers
Stephen Isherwood was appointed Chief Executive of AGR in June 2013 following seven years as Head of Graduate Recruitment UK & Ireland at Ernst & Young, one of the largest recruiters of graduates in the UK.
Stephen started his HR career at Coopers & Lybrand recruiting experienced management consultants before moving into graduate recruitment when the firm merged with Price Waterhouse to form PwC. After PwC he lead the graduate recruitment and development programme at Safeway before working in the public sector where he developed and managed a number of careers related programmes.
But Stephen's first career was in retail. After A-levels Stephen joined B&Q on their store management programme before eventually deciding to return to student life at the University of Westminster from where he graduated with a degree in Business Studies. Stephen also holds a postgraduate diploma in Human Resource Management.
Stephen has extensive experience in the recruitment and development of students, both graduates and school leavers. He has worked closely with Higher Education throughout his career with a focus on the career development and employment of students.
In addition to his current role Stephen sits on a number of steering groups related to higher education and employment including the HEAR Advisory Committee, the Plotr Advisory Council, the GPA Advisory Group and is on the board of HECSU. He has presented to various committees in the Houses of Parliament and often appears in national and local media.