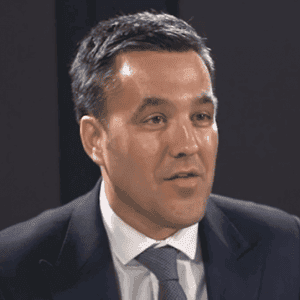 Tom Frackowiak
Executive Director & Head of Public Affairs, Cicero Group
Tom is Head of Cicero's UK public affairs practice and is a member of the Executive team. He works with Cicero's clients to deliver strategies that enhance brand, reputation and political influence.
Tom has a wide range of corporate communications and political experience from a career in banking, accountancy, business and the public sector. He has advised several FTSE clients through industry-changing legislative and regulatory reforms. He has also worked for several MPs in Westminster, including former Financial Secretary to the Treasury, Mark Hoban MP and Shadow Business Minister, Iain Wright MP on business, finance and accountancy Parliamentary groups.
Before joining Cicero in 2011, he worked at Halifax Bank of Scotland (HBOS) advising on political relations during the merger with Lloyds Banking Group, and at the Institute of Chartered Accountants (ICAEW) where he was responsible for leading the organisation's political and regulatory engagement across Westminster and Whitehall.
Tom was elected onto the 2017 PR and Communication Council of the Public Relations Consultants Association (PRCA). He is also involved in mentoring public affairs professionals across the industry.