Women in Hospitality: 'forging equity'
---
Age: 16-19
Duration: 1
Industry: Hospitality
Application deadline: 22/02/2023
Dates: 08/03/2023 – 08/03/2023
Timings: 11:00:00 – 12:00:00
On international Women's day, this session will celebrate the contribution of inspirational women in the hospitality industry towards making the workplace more inclusive. This session will also give you advice and guidance on the wide range of roles available within the hospitality industry and offer hints and tips in terms of what you can be doing NOW to improve your chances of success in the future!
When applying, answer the following questions
Personality: How would your family and friends describe you?
More about what we do:
Skills/Experiences You Will Gain:
Listening
Speaking
Problem Solving
Creativity
Staying Positive
Leadership
Teamwork
More like this
'The World of Hospitality…."Welcome!"
Apply here 'The World of Hospitality...."Welcome!" Age: 14-19 Duration: 1 Industry: Hospitality Application deadline: 23/02/2023 Dates: 13/03/2023 - 13/03/2023 Timings: 14:00 - 15:00 *In conversation with an international hotel group!* Join us during National Careers Week 2023 as we shine the spotlight on a wide range of fantastic roles within the hospitality industry. This session… Read More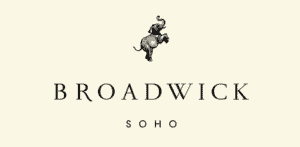 The World of Hospitality & Hotels
Apply here The World of Hospitality & Hotels Age: 14-19 Duration: 1 Industry: Hospitality Application deadline: 03/02/2023 Dates: 14/02/2023 - 14/02/2023 Timings: 10:00 - 11:30 During this Insight Session, you will gain an understanding of the world in Hospitality, paying particular attention to Hotels. Why Hospitality & Hotels are a great career choice and what… Read More