Sign up your students to connect online with other 11 to 19-year-olds from state schools and colleges for our shared virtual Book Club in partnership with Penguin.

During our live events on Wednesdays 3.30-4.30pm over four weeks, we cover two key elements: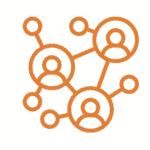 Share a reading experience
Read the same book independently and discuss with peers in school or college and with other groups of students
across the UK.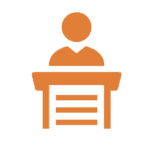 Hear from award-winning authors
Gain insights and advice from authors, illustrators, publishers and literary agents – as well as speakers with a passion for reading or links to the book. The final week Q+A session will be with the author of the book we are reading!
---
Sign up to all six of our Book Clubs in 2022/2023!
All attendees must join as part of a group hosted by an educator on school or college premises. If you have any questions,
please contact ntbc@speakersforschools.org
---
---
National Teen Book Clubbers are currently reading Good for Nothing
by Mariam Ansar until 29th March 2023*.
*Live sessions for this NTBC cycle are taking place online on 8th, 22nd and 29th March 2023, Wednesdays at 3.30-4.30pm.
Our second session was pre-recorded due to strikes and made available to watch on 15th March.
Please read our Handbook for more information.
---
---
What we have read so far: