National Teen Book Club
A first of a kind programme, bringing together 11 to 19-year-olds from hundreds of state schools and colleges, across every corner of the UK, to a shared virtual Book Club.
Over four weeks, young people will connect online from home, or from school or college with an educator, for our weekly event every Wednesday, 3.30pm to 4.30pm. Each week, we cover three key elements: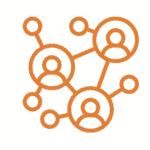 Share a reading experience
Read the same book at the same pace and discuss in small breakouts online at home, or with their peers in school or college.young people discuss online at home, or with their peers in school or college. or with their peers in.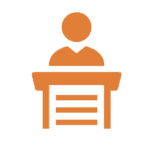 Hear from award-winning authors
Gain insights and advice from authors, illustrators, publishers and literary agents – as well as speakers with a passion for reading or links to the book. The final week Q+A session will be with the author of the book we are reading!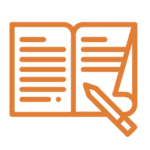 Skill up and become published
Grow in skills and confidence to produce a creative writing or art piece, which will be published in our first of a kind Virtual Library and Exhibition – the best entries will win exclusive prizes! will win exclusive prizes!
Our current National Teen Book Club is running from 15th June – 6th July and we are reading The Hate U Give by Angie Thomas.
*We are pleased to be able to welcome young people aged 11+ as well as our core audience of 14-19 – as long as they are joining in under the supervision of a teacher and on school premises. Over 14s can join us as independent learners from home.
If you have any questions, please contact ntbc@speakersforschools.org