National Teen Book Club
A first of a kind programme, bringing together thousands of 14 to 19-year-olds, from hundreds of state schools and colleges, across every corner of the UK, to a shared, virtual book club.
Over five weeks, young people and school facilitators will connect in the cloud from home, or project in a space on school campus, for our weekly event every Wednesday, 3.30pm to 4.30pm. Each week, we will cover three key elements: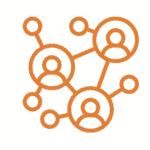 Share a reading experience
Reading the same book at the same pace, thousands of young people discuss in small breakouts online at home, or with their school group on campus.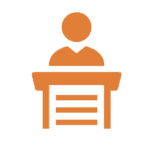 Hear from award-winning authors
Meeting eminent authors, publishers and writers, gaining valuable insights into careers and a live Q&A to learn more about their stories and their pathways.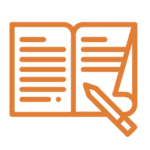 Skill up and become a published author
Growing in skills and confidence with activities and guidance to write a 1000-word creative piece, published in our first of a kind virtual library.
Between each week, young people read the next chapters of our shared book, engage in activities and conversation online and make progress on writing their own creative piece. Every 1000-word creative piece and its young person author is published in our virtual library. All pieces will be read by our expert panel and four pieces will be chosen to be featured and authors will receive an exclusive coaching session with an award-winning author. Download the National Teen Book Club Brochure