National Teen Book Club launched for 3,500 young people across the UK
Speakers for Schools, Book Clubs in Schools and Andersen Press join forces to launch virtual book club

125 state schools and colleges signed up to take part

Programme includes several expert workshops with the opportunity to write and be published online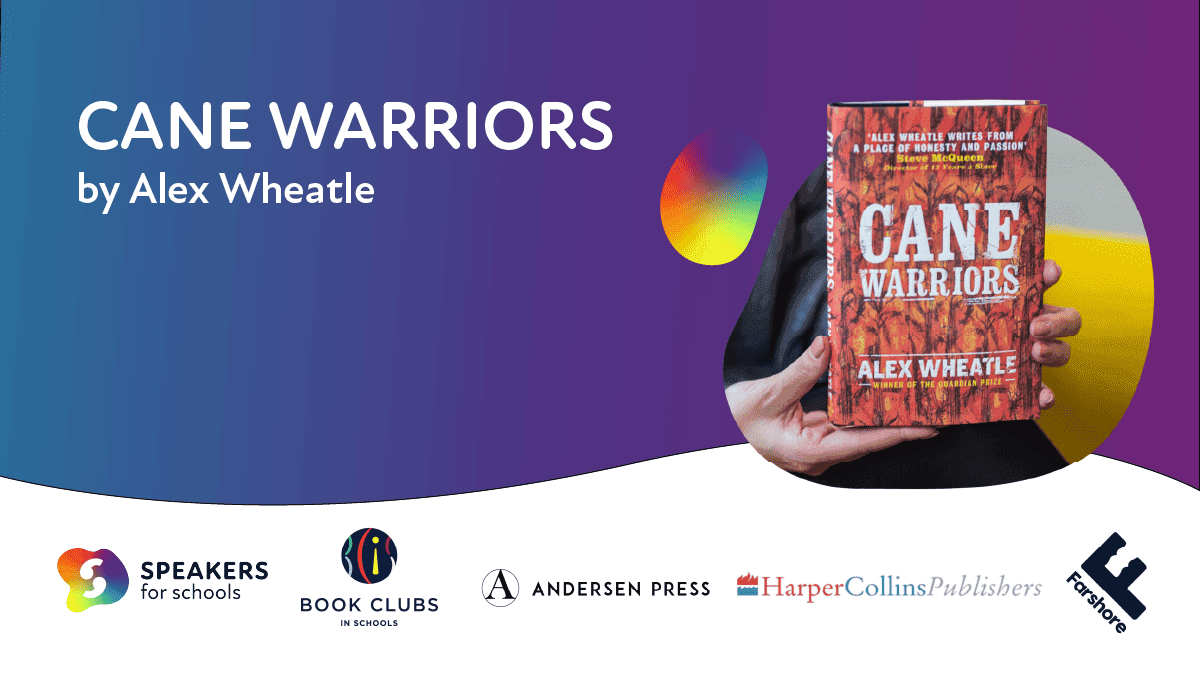 Social mobility charity Speakers for Schools, Book Clubs in Schools and Andersen Press Publishing Group have joined forces to launch a new virtual book club and creative writing course for students across the UK, with the aim to develop literacy skills and boost confidence.
3,500 students at 125 state schools and colleges across the UK are signed up to take part in the book club, taking place weekly from 9th June and 7th July. The club is available to those aged 14 to 19, providing the opportunity to discuss a shared book and undertake several workshops from literary experts over the course of the five weeks, including:
Actor Ralph Ineson providing guidance on researching
Author and Poet Anabelle Steele leading a session on storyboarding
Author and Communications Coach Professor Simon Hall, advising on drafting
Commissioning Editor Chloe Sackur sharing insights on the editing process
Author Alex Wheatle MBE will answer questions from the book club participants and announce the four creative writing entrants who will receive a mentoring session from him
The club culminates with participants drafting a creative writing piece to be showcased online in a virtual library, enabling all young people who complete the programme to become published authors.
The chosen book is Cane Warriors by Alex Wheatle MBE, following the true story of Tacky's War in Jamaica, 1760. As well as being able to share their thoughts on the novel during live discussions each week, students will join an exclusive Q&A with the acclaimed author.
Speakers for Schools aims to level the playing field for all young people, and the National Teen Book Club Speakers for Schools is targeting all demographics across the UK. Over a third of the participants (35%) are on free school meals, and almost half (45%) are male.
Alex Wheatle MBE, the author of the chosen book, said: "Having the chance to engage with this age group and to share my experience of the world of literature is fantastic. There is a reason why book clubs continue to be so popular, greatly enhancing solitary reading and the creative process of writing as well. It is important that we start making up for lost time following the coronavirus pandemic and its impact on young peoples' literary skills and crucially their confidence. I hope everyone enjoys Cane Warriors and I can't wait to hear their thoughts."
Jason Elsom, CEO of Speakers for Schools, said: "The aim of this book club is to inspire young adults, whether that is with their reading or creative writing, and to provide a place to exchange new ideas and socialise while developing new literary skills. I am delighted to have the support of Book Clubs in Schools and Andersen Press who have partnered with us to create this enriching and engaging programme, aiding young peoples' current learning and standing them in good stead for the future."
To find out more and register for the next National Teen Book Club event, go to speakersforschools.org/national-teen-book-club/